---
INTRODUCTION:
I recently read an article whereby a prominent business advisor here in Sydney from a larger firm warned that many 'baby boomers' will more than likely be disappointed when they go to sell over the next 10 to 15 years. This may or may not be true and I would still say that the ball is in the business owner's court depending on how motivated they are and how they can minimise risk for those potentially interested in buying the business for a reasonable amount. The idea is to set yourself up now to not only make more profits but also give you options should you decide to retire.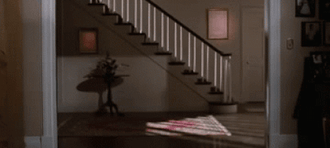 Figure 1: Risky Business! Do not get caught with your pants down - you be in the driving seat.
1. Do You Really Want To Sell?
No matter what your age now, what is it that you really would like to do? Interest rates are currently at an all time low and world markets are somewhat nervy so if you wanted to sell now because you felt the time was right, would you have enough to retire assuming you don't want to jump into something else.
If you want to sell, why is that? Are you concerned that things could turn for the worse? If so, that is ok but chances are potential buyers maybe feeling the same way.
Whilst owning your own business is no doubt risky how will you feel doing something else once the deal is done?
What is the price that you won't be able to refuse and will there be any capital gains tax that needs to be taken into account or are there options to reduce this through the small business concessions assuming you qualify?
Are you keen on handing the business to the next generation or current management and if so, how will you want to price it. Will it be a vendor finance sale or will they have to find the money off their own bat?
2. What Options Do You Have?
The options are pretty straight forward:
Sell the business to an unrelated party for the minimum price you want after you have considered tax consequences with your small business accountant;
Sell the business gradually to somebody in the business (management buyout) or family over a structured period of time;
Look for an investor or borrow more to help achieve more business growth so that you can potentially sell the business for more down the track;
Hang onto the business so that the business virtually runs by itself so you can continue to enjoy the profits.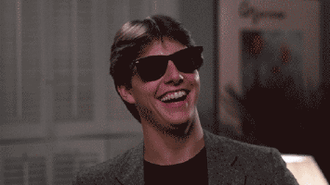 Figure 2: Be smiling when you sell!
3. What Steps Should You Take Next?
Consult with your business advisors would be the first step. This includes your small business accountants Sydney & Dubbo and your business valuers Sydney.
Consider getting a small business valuation now so you know where you stand in terms of reasonable expectation of sale value. Work out your after tax position on sale and whether this will be enough to fund your next venture or retirement. What is the offer that would be too good to refuse right now?
Do you really feel that the business will grow in value over time due to potential in the industry so that selling now would most likely be a mistake?
What steps can you take now to make the business more profitable and more valuable making it easier to sell down the track?
Maybe you should be considering a succession plan with family members or key employees? If so, what will this look like?
---

CONCLUSION:
I do not believe that current business owners should feel like they will most likely be disappointed if they go to sell over the medium to long term future. Those that work hard, get good advice and make their business almost bullet proof will almost certainly reap the rewards as many do not take the time or make the effort even though it makes perfect sense to do so.
So over to you now. Do you want to take the risk of being disappointed when you go to sell or do you want to take the bull by the horns and have the option of selling when you want for how much you want?
---