---
If you are trying to work out how to sell a business for the maximum or whether you are just ensuring that you improve its ability to sell and its business valuation, one of the key areas that prospective purchasers will look at in due diligence is your suppliers. Yes it's common to think customers are important as part of the sale process but here are some tips that you should consider when making your business a more robust proposition should you decide to sell around your suppliers.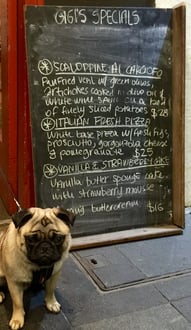 Figure 1: What's on the menu when making sure your business has solid suppliers?
1. have supplier agreements in place
For major suppliers to your business, it's always better to have agreements in place so that any buyer has some certainty for a period of time once they have purchased your business. The last thing they would want is the risk that soon after taking over, a major supplier might decide to either leave or completely change terms which could have a huge impact on the ability to sustain profitability of the past. Remember, business valuers will generally consider what is the future maintainable earnings of your business. When valuing a business they will determine whether past profits need to be adjusted up or down depending on whether risk has been minimised. Agreements with your suppliers will minimise this risk and increase the overall business valuation and your asking price.
2. ensure supplier dependency is low or alternatives exist
Having agreements in place is one thing but if your business relies on a couple of major suppliers, what happens if they cannot supply to you should they close down or become insolvent for example.
Be vigil that you have alternatives and a back up plan in place should you be in this position. Make sure you can demonstrate these alternatives to anybody such as small business accountants or advisors who are assessing due diligence within your business.
3. minimise lead times on major products
Having long lead times will not be a good look for anyone who is considering buying your business. Determine ways to improve lead times with your current suppliers or seek others who can provide you with supplies sooner.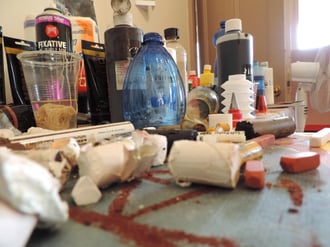 Figure 2: Having reliable and shorter lead times will improve your business valuation. Photo courtesy of Lara Scolari Gallery.
4. show history of low level returns/credits on products
If I were to look at a business as part of due diligence, one area I would look at is the level of returns and credits from my suppliers. A long and large history of these suggest that the products we sell are faulty and will generally give the seller a bad reputation. Never a good thing when operating a profitable business or when trying to sell.
Of course, the inefficiency of dealing with returns and the time taken to appease customers is never desirable. The impact on profitability can be enormous.
Does your business have this problem? If so, it's time to consider finding alternative suppliers.
5. have control over price increases
A prospective purchaser should be wary of what affect it would have on customer retention should prices of supplies suddenly jump by 10%. If a supplier did this, can this be passed onto our customers or would they leave? This affects profits in two ways. If we cannot pass the increase on, margins will be lower. Secondly if we do increase our prices to cover or partly cover the increase then they may leave seeing us lose volume and therefore lower customers and lower sales.
When entering into agreements with your suppliers, consider clauses that will not allow major increases to take place for a certain time period. Ensure these agreements are in place for a significant period at the time you are trying to sell.
6. volume pricing - how it could hinder your sale
Volume pricing can be a great thing and improve margins. However, if I am looking at buying your business, can I be reasonably confident that the business can continue to sell quantities into the future post sale to ensure these discounts are obtained and again showing the future profits worked out in the business valuation are maintainable?
The trick here is to have corresponding contracts with your customers if possible that allow you to show that these margins will be maintained.
---

CONCLUSION:
When looking to sell a business, there is often much hype about making sure that customers will stay and maintain their spend after the new owner takes the reins.
However, analysing key suppliers can be just as important and having things in place with these suppliers will not only make it much easier to sell the business but also obtain a much higher price!
---