Today's Melbourne Cup should be a cracker!
Here are my thoughts on the runners as I go for my third winner in succession.**
Figure 1: Pure Gold! If you're not first you're last. These people failed to get their bets on in time after my tip of Ethiopia in 2012 - here's a shot of some very grateful punters just after the race finished (it finished 63 lengths behind the winner Green Moon).
horses are in the stalls - Red light is flashing......
And they're off in the Cup! Excess Knowledge has started well but after suggesting he analyse his debtors days and perform a cash flow forecast (advice which he ignored) he seems to be labouring along and going nowhere in a hurry. Bondi Beach on the other hand is enjoying the run having sat down and reviewed his business plan. He seems to be growing in confidence with every stride. Recently he has been able to spend more time in the sun and sand than he does at work much to the approval of his wife and kids. (Even his golf game is improving). Max Dynamite is sitting quietly towards the end of the field planning away. He's hanging back a bit like Jimmy Hannan's teeth as they settle down.
At the 2,400 metre mark, Big Orange who is by Seedling, out of Cardboard Carton is looking good and no doubt would go even better if there was a half time break. He's peeling the furlongs off with ease at this stage and after some solid tax planning before the race he's sure to have plenty of juice at the business end.
Who Shot The Barman is running midfield but seems to be tangled up in the centre after getting advice in the pub on some dodgy tax minimisation scheme.
Sky Hunter is punching above his weight and travelling along nicely. He set himself a goal to get to this race 3 years ago and worked out what he needed to do to get here with excellent advice from a well connected jockey, trainer, owner and advisory firm.
At the 2,000 mark The Offer has decided to make a move but sadly didn't get a proper business valuation done. He seems to be going wide on the turn and his jockey is giving the crowd high 5s prematurely down the straight as there is still another lap to go. If only he had done his due diligence and timed his run accordingly. His jockey seems to be busier than Shane Kelly on one pedal and I bet his backers wished Stephen Bradbury was riding him as this might be his only hope of making his run a success.
The United States seems to be all over the shop and should have opted for the quarterly financial meetings including key performance indicator reviews with her accountant. She needs oil badly and will surely run out of gas at this rate.
Trip To Paris looks good. She recently adopted a cloud accounting package called Xero and finds herself attending to less mundane administration tasks and instead getting much more done at the track. Her meetings with her accountants now go much more smoothly and she knows exactly where she is running at every single stage of the race. Giving real time numbers to her advisors means she has every chance of getting to the finish post in winning fashion.
at the 1,600 metre mark.....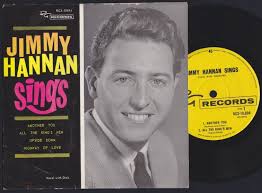 Figure 2: Max Dynamite hung back like Jimmy Hannan's teeth early on.
Coming up to the half way mark, Quest For More seems very comfortable . She's got plenty in the tank after warning her bank manager things might get a bit tight as the business starts to grow. Fortunately her accountant and advisor got her to do a 3 way budget and after changing her payment terms with her debtors and suppliers and refinancing her non-tax deductible debt into the enterprise she not only saved tax but can even afford... (wait for it...) a new horse float which she put on a lease which means she will save even more cash flow and tax.
Preferment the big stallion is also looking more relaxed after getting himself set up in the right structure and seems to have his 'assets' very well protected. He's looking forward to the stud in retirement and seems to be running with a huge smile on his face. It will be interesting to see what sort of ending his career has but with everything in place and being this financially well organised it seems pretty clear to all and sundry how he will finish up. He should have plenty of time and money in his later years to view his favourite movie 'Strictly Ballroom'.
Grand Marshall and Snow Sky are also looking pretty comfortable and getting a dream run on the rail together. They are both from the same stable and have been together for many years and have a clear succession plan. They too have a strategic plan in place and have got their insurances set up in such a tax effective manner it would make Captain Risky go wild. They saw what happened to Dulcify and are also determined not to make the same mistake as Pedro The Swift their stablemate who was sold by her owners to Perkins Paste in unfortunate circumstances many years earlier and for not very much money.
coming down the home straight!
Around the bend they come! Hartnell's kicked clear with Red Cadeaux in pursuit. He maybe old but what a stayer he's been over the years. You can bet London to a brick he'll kick on and stick to the plan that has served him so well since he got into this race. Here comes Fame Game, Ivanhowe and Hokko Brave. Getting every available tax deduction they can possibly find is seeing them into the frame when it truly matters.
Fame Game takes the lead at the 400. Hartnell's doing a good impression of a Singer sewing machine and Red Cadeaux won't give up. Trip to Paris is getting into the mix and the rest are gone I think!
With a 100 to go it's Fame Game hanging on. Trip To Paris is reeling him in. Red Cadeaux is third and Max Dynamite is absolutely flying down the outside!
Trip To Paris lunges at Fame Game as they go to the line... but IT'S MAX DYNAMITE! WHAT A FINISH! It's Max Dynamite from Trip To Paris and Fame Game...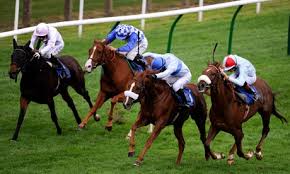 Figure 3: After a tight finish, Max Dynamite was the business!
Red Cadeaux was brave for fourth. Time for him to retire but thank God we set up that self managed superannuation fund for him! Years of tax free retirement for him and very well deserved too.
They were followed by Grand Marshall, Preferment who battled on gamely. Quest For More ran on well, Sky Hunter, Snow Sky, Big Orange. Then came Ivanhowe, Hokko Brave. A few of the others struggled such as The Offer as did Who Shot The Barman who tired badly. The United States was going sideways and Hartnell looked to have it sewn up but stopped dead. Excess Knowledge was officially last although Captain Risky jumped the fence about 200 out but somehow managed to avoid being trampled and crawled himself over the line much to the cheers of a record crowd.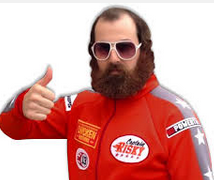 Figure 4: Hold all tickets (in the sweep). Captain Risky tried to jump the fence and sneak a win but finished in last place but was also disqualified. A new strategic plan for next year's Cup is a must. Photo courtesy of Budget Direct.
**Important Disclaimer and Full Product Disclosure - The author has unsuccessfully picked 22 Melbourne Cup winners from 1991 to 2012. Before backing a horse please seek 'non-independent' advice from those trainers and jockeys in the know. No responsibility will be taken for any race tips above but all care and responsibiity will be taken for any financial advice given and planned success for your future.
---