---
INTRODUCTION:
Being a small business accountant like any profession or job certainly has its ups and downs. Things maybe changing slightly as to perceptions these days (and maybe not!), but I can remember telling people who asked at parties just after I qualified that I was a part time clown just to see their reaction. Certainly it generated more conversation than the alternative but when I came clean after a minute or so it certainly had broken the ice.
For those that are thinking of becoming an accountant or for those that aren't sure, here are some things that can make an accountant's life far more exciting than most would imagine.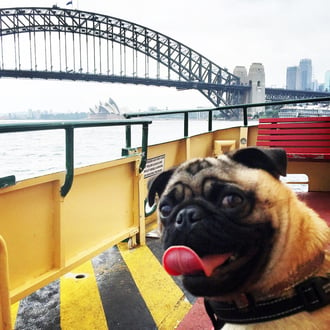 Figure 1: Enjoy the ride!
1. thinking outside the square
If ever there was an occupation where thinking outside the square was required, this one is it. Problem solving with an attitude "what if?" is a must. Very rarely something cannot be fixed or changed unless all options are considered even if an improvement is made rather than no solution whatsoever. Can you imagine if a house took a builder 7 weeks to build and you asked "How can we get a house built in 2 weeks?". If the answer was it can't be done and that was it, how would you feel if you were the builder? If you continually asked if it were possible but what would need to change, ultimately there will be some improvement and a number of days can be sliced off. As a business advisor we need to also be like a business coach and challenge our clients in a never ending quest for efficiencies and business growth.
To be the trusted advisor, you need to ask and continue to listen to solve a problem.
2. keeping up to date & offering services clients want/need
Small business accounting services have changed dramatically over the past five years or so. A business owner needs more than year end financial statements and a tax return. With the advent of cloud accounting, as a minimum today's accounting firms need to be offering as a minimum:
Cash flow forecasts and/or 3 way budgets;
Business coaching & monitoring (monthly or quarterly meetings to go through targets and business performance);
Business bench marking (to highlight where a business might need to correct or exceed given industry averages);
Virtual CFO;
Self managed superannuation funds;
Tax planning and tax minimisation strategies;
Refinancing proposals (banks, investors);
Forensic accounting;
Business Valuation and preparing businesses for sale to achieve maximum value.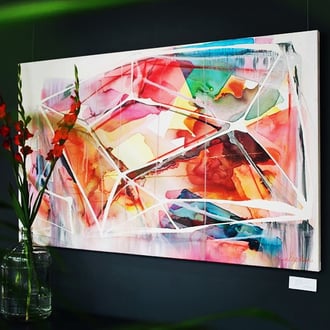 Figure 2: The life of advisors these days might not be boring as you think
3. creating, analysing & checking a Plan's progress
Many business owners are looking to partner with their business advisors to set targets, design a business plan and then have either monthly or quarterly meetings to discuss the progress.
This means that not only should you have a business plan for your own accounting firm (practice what you preach!) but also possess the skills to help clients with theirs.
A one page strategic plan we have found works best that can be easily put onto A3 and laminated so it can be rolled up and referred to whether at work, on a plane or at a coffee shop.
All plans should make reference to a 3 way budget;
A typical business planning and monitoring package offered by an accounting firm will include:

Setting up a balance sheet, profit & loss and cash flow forecast (also known as a 3 way budget);
Assistance formulating a one page strategic plan (or business plan) that incorporates the budget numbers, strategies & goals;
Setting up of critical key performance indicators;
Quarterly (monthly optional) to discuss the numbers & strategic plan's progress.
4. Access to contacts & knowledge
As your practice continues to grow, what you will find is that you get access to many really interesting entrepreneurs and how they operate successfully. This know how can then be transferred to other business owners who become your clients. Of course, the strictest confidentiality must be followed but some of the operational methods can be successfully reproduced in any type of business.
When you feel the time is right you can also provide introductions to businesses that might be able to do business with one another. This is a very rewarding part of the job.
5. being accessible & caring about your client
Whether you're a firm of accountants Sydney or on the other side of the country, technology these days makes it a must that you are accessible and get back to clients as quickly as possible.
People don't like to be left waiting for hours on end to be called or emailed back. It can be like waiting for a train that makes you wonder if it will ever turn up. We believe that if you can return contact to the client in a very prompt matter then there is a wonderful opportunity to pick up business from those accounting firms that don't do this well.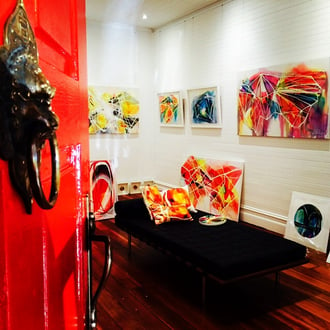 Figure 3: If your door is not open to clients & you fail to get back to them promptly, you are definitely in the wrong game.
6. fixed price quoting
Small business accountants Sydney stopped charging by the hour 5 years ago. Clients want fixed pricing and no surprises. They also want to know that a simple 5 minute phone call won't be charged. The modern advisor realises that by inviting communication of this type without charge not only increases contact with the clients (improving the chances they will stay with you) but also lead to more exciting projects with the clients that can be quoted separately.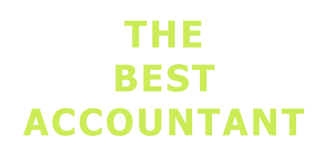 ---

CONCLUSION:
Whilst the accounting profession can be considered to be very uninspiring, like most things, it is what you make of it. If you're just thinking of being a run of the mill advisor then yes, it will be extremely boring. If you're thinking of being a Harry Houdini type, then you may just find you have more tricks than he does!
Life will never be dull.
---