---
INTRODUCTION:
If you are seeking small business growth then it's important to understand the three things that will hinder you. Verne Harnish in his book Mastering The Rockefeller Habits says these three barriers are:
Lack of leadership;
Lack of systems and structures; and
Market dynamics.
Whenever as a small business accountant I see businesses that are stagnating, it's amazing how these areas seem to be prevalent.
So let's have a look at them.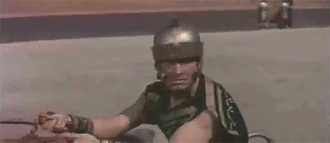 Figure 1: Ben Hur was a leader & planned meticulously for success.

1. Lack Of Leadership
The strengths and weaknesses of the executive team will go with the rest of the organisation. The owners and executives should have:
trust;
competence;
alignment; and
respect.
Leaders who can predict and delegate perform best. Harnish says you don't have to be years ahead but just minutes of the market, your competition and those that lead. The ability as a leader to predict revenues and profitability is crucial to credibility in the financial markets. This is where they have gone through a solid business planning process and a rigorous system such as three way budgets that include cash flow forecasts.
One great person can replace three good people. Those businesses that have less than 10 people usually rely on the owner. To get to 10 and above the owners should be delegating responsibility to areas in which they are weak to others. After 50 employees and beyond various front lines of people should be used.
2. Lack Of Systems & Structures
As a small business grows so does it complexity. There are formulas that say as your product numbers and employees go from 2 to 4, your complexity will increase by a factor of 12. Stress, miscommunications, costly errors, poor customer service, and greater overall costs increase the need for systems and structure.
As you grow you will find you need better phone systems but also accounting systems that tell you how customers and products are actually making you money.
From about 50 employees you need to pay attention to organisational-structure issues. you should have:
accountability charts - all processes should be categorised and owned by one person responsible for that part of the business and team;
work process charts - these are the systems that show the 'how to' such as how to acquire a customer etc.;
almost matrix - this chart shows the relationships between organisatonal functions and the business units that form as the organisaton grows. These units act and feel like separate businesses.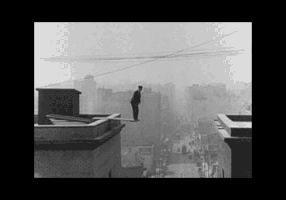 Figure 2: Taking a leap to growth without recognising the barriers can lead to a disaster.
3. Market Dynamics
The market will make you look very intelligent or very silly. When it's going well, it will cover up a lot of mistakes. When it's not it shows these up badly.
As your business grows, you should always be looking at benchmarks, goals and key performance indicators such as:
revenue;
gross margins;
debtor days;
supplier days;
inventory days;
quick ratios and many others.
This is where as a leader you need a predictable engine for these areas so you can make sure you stay on track but also make sure you make the most of your business when times are good and prepare you for survival when times are bad. Getting your small business accountants Sydney and Dubbo will help you create and track these.
Waiting for things to go bad can often be too late.
---

CONCLUSION:
When you think about it, Verne Harnish has come up with three very important areas that should be overcome to achieve business growth.
How is your business addressing these areas?
---